Whenever we think of singularity and future technology the Terminator movies might come to mind. Destruction everywhere and just pure mayhem. The unknown world of future technology seems to be portrayed in a bad light not only in pop culture but also in society. Even when technology today is used for good there still seems to be this fear of robots taking our jobs or being too reliant on technology. These misconceptions hurt the perception of how helpful and innovative technology can be. Because technology continues to be implemented into our lives Translation is a must and needs to become singular with it.
Translation in Ear and on Screen
The world, especially the United States, continues to become more and more diverse. Technology and translation have allowed us to reach audiences from all over the world who speak different languages. When we travel to different countries there is always some sort of language gap, Livio Ai closes that gap. Livio Ai is a revolutionary device that not only functions as a hearing aid and health monitor, but it also has the ability to translate in real time. It's like a little robot in your ear telling you what someone is saying, CRAZY! Peter Burrows over at Wired can take you more in depth on what this awesome new device is all about. When it comes to translating writing in a different language Google Translator is the way to go. It's basically a plug-and-play translator. Copy and paste or just type in the text box what you want to be translated and BOOM it does it instantly. Google understands globalization and also offers translation in its Chrome Browser. When you visit a website that is in a different language Google automatically asks you if you want the site to be translated into your own language. Even though this translation in Chrome is super useful it can be very inaccurate and make writing sound unnatural, but it is a start to something amazing.
New technology can be pretty pricey and Google Translator can be very helpful, but not very accurate. In terms of professional translation, Google Translator and Livio Ai don't make the cut but there are solutions out there that do. Professional and accurate translation can be tricky with so many variations of a language, But UNIFY can do this exceptionally.
Bilingual Assistant
Translation is becoming more and more important as the world becomes globalized. One popular device that is making big changes to everyday life is Google Assistant. Google launched its Google Home products with Google Assistant integrated into them back in 2016. One of the most anticipated features was the assistant's ability to become bilingual. The Google Assistant is now able to respond in 2 different languages. This is game-changing. This new feature opens the gates for translation in open spaces with instant response. Google Assistant is set to speak over 30 languages by the end of the year! Frederic Lardinois over at TechCrunch explains more about these technological improvements. Amazon Echo isn't too far behind either. Alexa has received a new skill that allows it to learn languages from the user. Alexa can translate, but only for very short phrases or sentences in 36 different languages. This new skill for Alexa is a major advancement in technology's ability to learn and grow on its own.
The Technology of the Future
Translation technology continues to improve as language translation and Ai technology is innovated. Technology has gained the ability to talk back to us not only in our own language but in foreign languages as well. As machines move towards speaking different languages and connecting people all over the world business's must also do the same. Translating your website, blog, or documents is crucial for a business to be better equipped locally and globally. The terminator isn't coming anytime soon (Maybe), but business in different languages is right around the corner.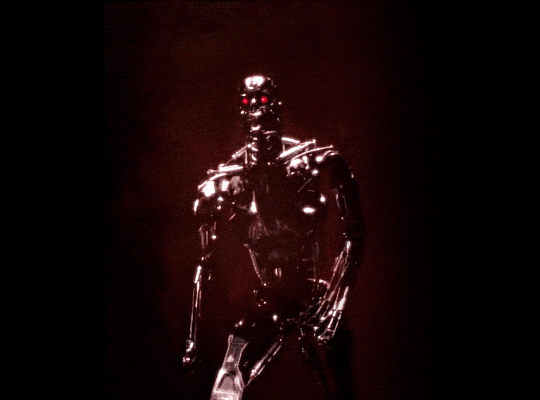 Check out our previous blog to learn more about Machine Translation and Where it Fits in the Translation World.